The Citilog Difference
Technology
Cybersecurity
Sustainability
History
TagMaster
The Citilog Difference
With 25 years of contribution to the Intelligent Transport Systems (ITS) industry, Citilog remains at the forefront of innovations applied to solving current and future challenges of the ever evolving traffic management industry. Our intelligent solutions help boost road safety and mobility with analytics from Automatic Incident Detection (AID) to smart intersection control.
Citilog is the original innovator behind Automatic Incident Detection (AID) systems, which have been implemented in thousands of tunnels and bridges traffic control centers around the world. With this breadth of experience and understanding of the industry challenges, the new generation of products leverages new technologies such as Deep Learning to make it effective in the full range of open road environments.
Today, Citilog solutions give cities and traffic management authorities a broad span of effective and cost-efficient tools for increasing road safety and mobility. Beyond detecting incidents, our solutions help improve traffic flow, optimize intersection control and simplify traffic enforcement, as well as supplying accurate and actionable traffic data for real-time use and long-term infrastructure planning.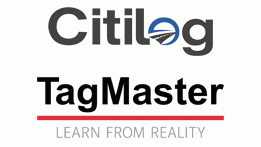 Our mission
We pave the way for safety, security and mobility by bringing intelligence into transportation.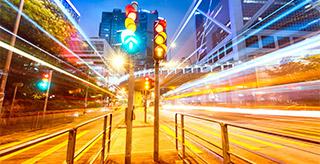 With the flexibility of server based detection or the increasingly popular edge based detection the portfolio of Citilog's solutions provides the best and most efficient technical solutions to each customer needs and requirements.
Design and implementation services are delivered with the very best in local support, provided either directly through Citilog's international team or through a worldwide network of partners, fully trained to design, install, configure and maintain our products and solutions.
Technology
Cybersecurity
Sustainability
History
TagMaster