A reliable solution for your traffic management needs​
This powerful solution accurately detects traffic incidents within seconds, providing 24/7 monitoring of the most vulnerable roadway infrastructure. The system efficiently notifies the operator for every event that could impact the road operability or safety. 
Thanks to the use of Deep Learning technology, the solution is designed to identify these events, without being disturbed by any potential sources of false alarm. The video analytics algorithms are trained to identify vehicles and can not be disrupted by shadows, reflecting light or moving vegetation.  It allows the operator to push the detections to their limit while keeping a high level of confidence in his system.
As a result, your traffic operation receives real-time alerts, reducing responses times from minutes to seconds. Actionable real-time traffic statistics can also be generated to build an exhaustive monitoring of your infrastructure. 
Immediate response for every road infrastructure
Field-proven on critical infrastructures, such as tunnels or bridges, or to longer stretches of open-road and highways, Citilog's solutions turn cameras into Automatic Incident Detection (AID) sensors, creating a broad detection network where nothing is missed. With more than 60.000 processed cameras all over the world, distributed over 1600 tunnels and highways, the AID solution benefit for the best of the 25 years of experience.  
The ability to manage traffic incidents depends on rapid and accurate information. No matter where an incident occurs, it must be detected instantly time to reduce its impact on road users and sometimes help save lives and prevent secondary accidents.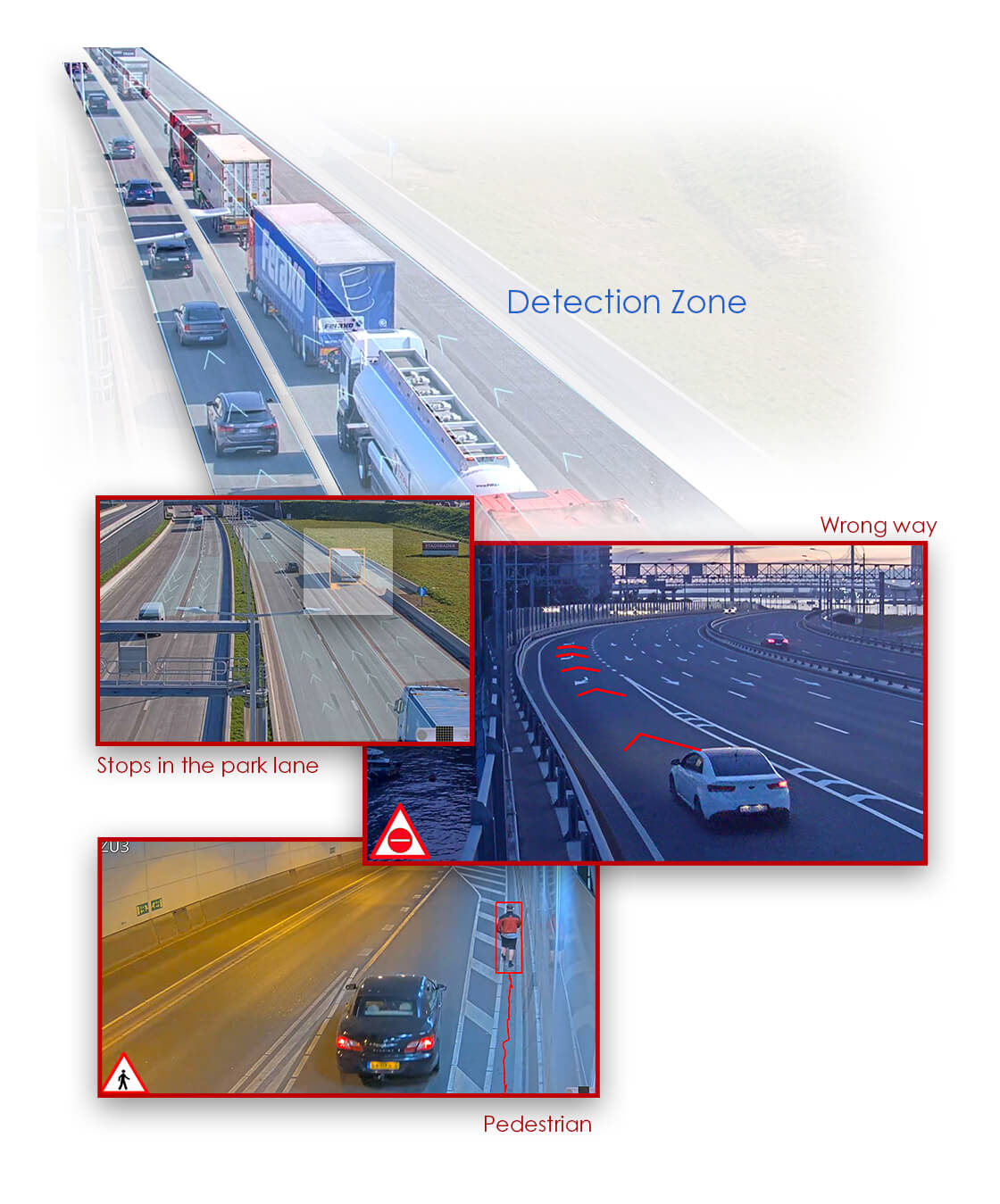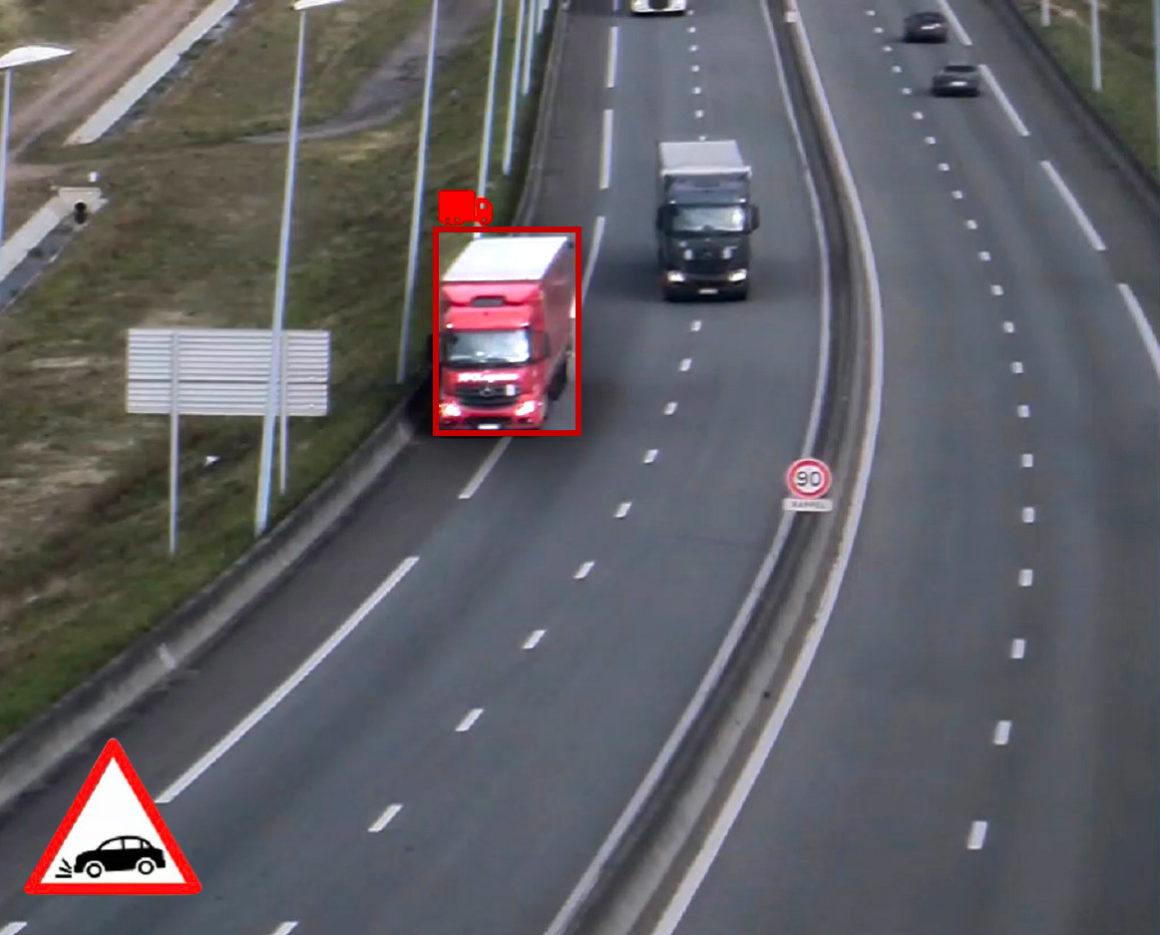 Solution flexibility
Deployable on servers or directly on the edge, within the cameras, our state-of-the-art analytics fit with all customers' needs. ​
The compatibility with central servers brings an interesting capacity for future evolutions and is totally camera agnostic, whereas the deployment on Axis cameras remains a cost-effective alternative in distributed architectures.
Our strengths
Top-class performance with our unique combination of pixel analytics and deep learning algorithms, enabling a detection range of 300 meters that cannot be achieved through deep learning alone.
Experience the lowest false alarm rate in the market, thanks to our access to a unique dataset that trains our algorithms. With a base of 60,000 installed cameras, no one can match our capabilities.
Optimize hardware requirements with cost-effective solutions. Totally camera agnostic, one server can handle up to 100 streams.
Easily deploy our off-the-shelf product, that has been extensively tested in various configurations. No on-site learning is required.
Expert technical support throughout your project execution, to ensure a smooth process and knowledge transfer. Our team at Citilog consists of six engineers with an average of over 10 years' experience.
Lowest total cost of ownership: redundancy, cybersecurity, maintenance contract and upgrade.