Video-based Counting and Classification solution 
Citilog's innovative technology, based on deep neural networks applied to video analysis, enables accurate detection of all objects of interest in video streams.
This powerful methodology provides outstanding performance and accuracy for object detection. It is very robust and resilient against any potential sources of false detection. The video analytics algorithms will not be disrupted by shadows, reflecting light, or moving vegetation.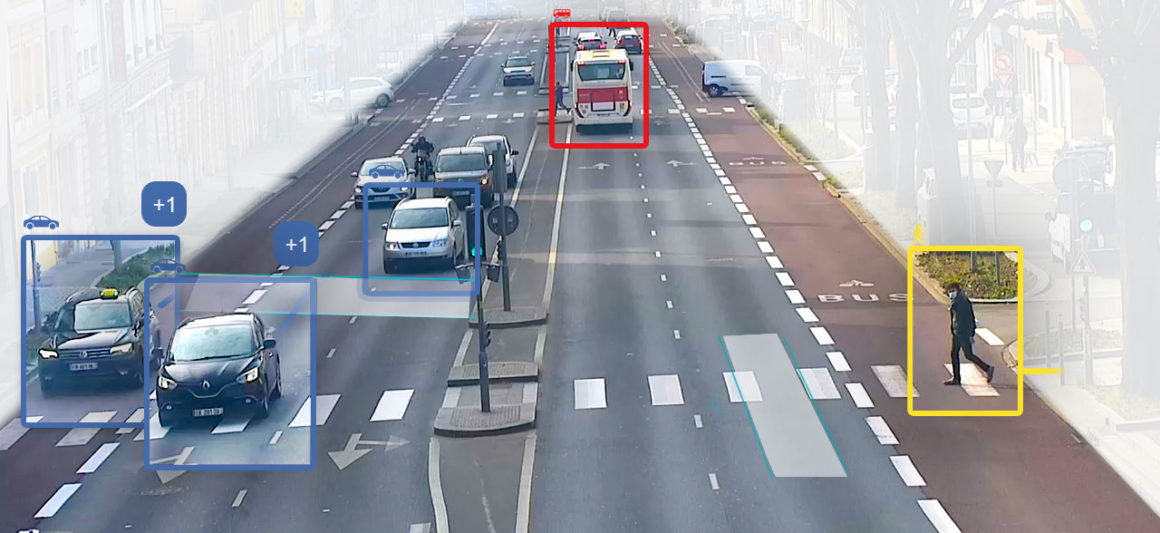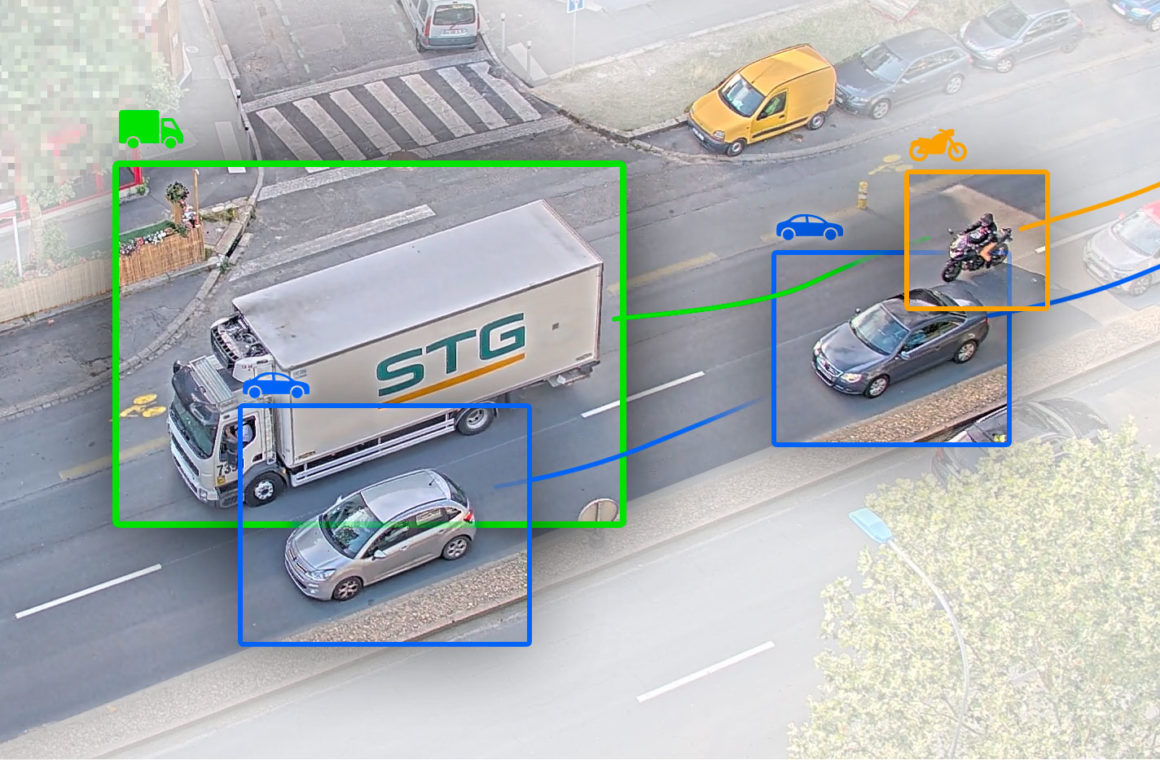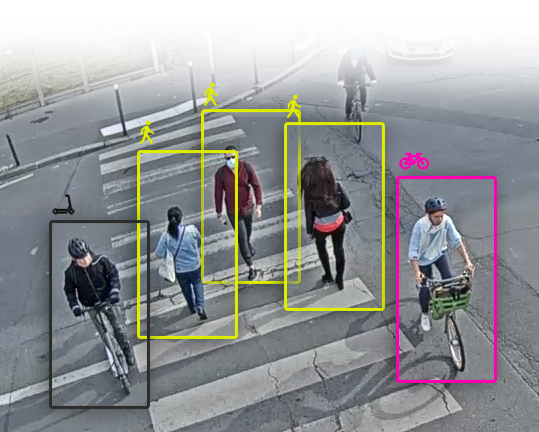 Deep Learning Algorithms in Video Analytics
Deep Learning, a subset of Artificial Intelligence, is a training convention by which a machine is exposed to volumes of tagged data in order to "learn" to recognize and identify the same information in new data sets. Imitating the way a human is taught, Deep Learning enables technologies to more proficiently detect and identify objects based on increased exposure to information.
Driven by robust hardware infrastructure, Deep Learning enables faster analytic output, improved processing performance and increased object detection, classification, and recognition accuracy.
Identification
The Traffic Statistics solution can distinguish between several distinct types of road users, based on their specific visual appearance. The deep learning–based approach is perfect in situations with challenging contexts, such as multiple types of road users and different movement patterns, typically at a street crossing.
Vulnerable road users 
The solution offers multimodal counts in a single system with a focus on vulnerable road users counting in addition to moto vehicle users. By managing bicycles, pedestrians, and scooters, this video detection is perfectly in line with new mobility trends all over the world where these soft modes take a much more significant impact in the public space.
Classification
The Traffic Statistics solution can differentiate between the following classes:
Car
Truck
Bus
Motorcycle
Bicycle
Pedestrian
Scooter
Built for complex situations
The Traffic Statistics Deep Learning solution offers flexibility and scalability. It has been developed to manage complex situations, while remaining easy to maintain and non-intrusive.