The increase in traffic volume on Highways and urban Expressways, combined with stricter requirements for accident prevention and congestion detection and management, is driving the need for a new generation of highway safety and incident management systems. Citilog's Incident Management solutions, built for tomorrows challenges, are available already today.
Immediate response
With a Citilog Incident detection system implemented on Highways and Expressways, Traffic Management Centres get automatic incident warnings and instant camera overview. If a problem is detected, traffic operators can take measures to avoid secondary accidents within seconds.
Within a moment, Citilog's detection solutions can identify almost any potentially dangerous situation. By detecting problems early on, not only is safety improved, but traffic slowdowns can be greatly reduced. Also, affected road users can get information and consider taking alternative routes.
The lowest false detection rate
Citilog's Incident Management software solutions are proven to reliably detect incidents with extremely low false detection rates in demanding environments. This is done through a server solution, combining an existing CCTV surveillance system, or by using cameras with on board processing capabilities.
Citilog solutions detects the following basic incidents:
Collision
Congestion
Slow traffic
Stopped vehicle (in lane or on shoulder)
Wrong way driving
Classification and Counting
The Citilog Incident Detection solution also provides Counting and Classification traffic data.
Vehicle Counting
Classification
Average speed
Occupancy
Levels of service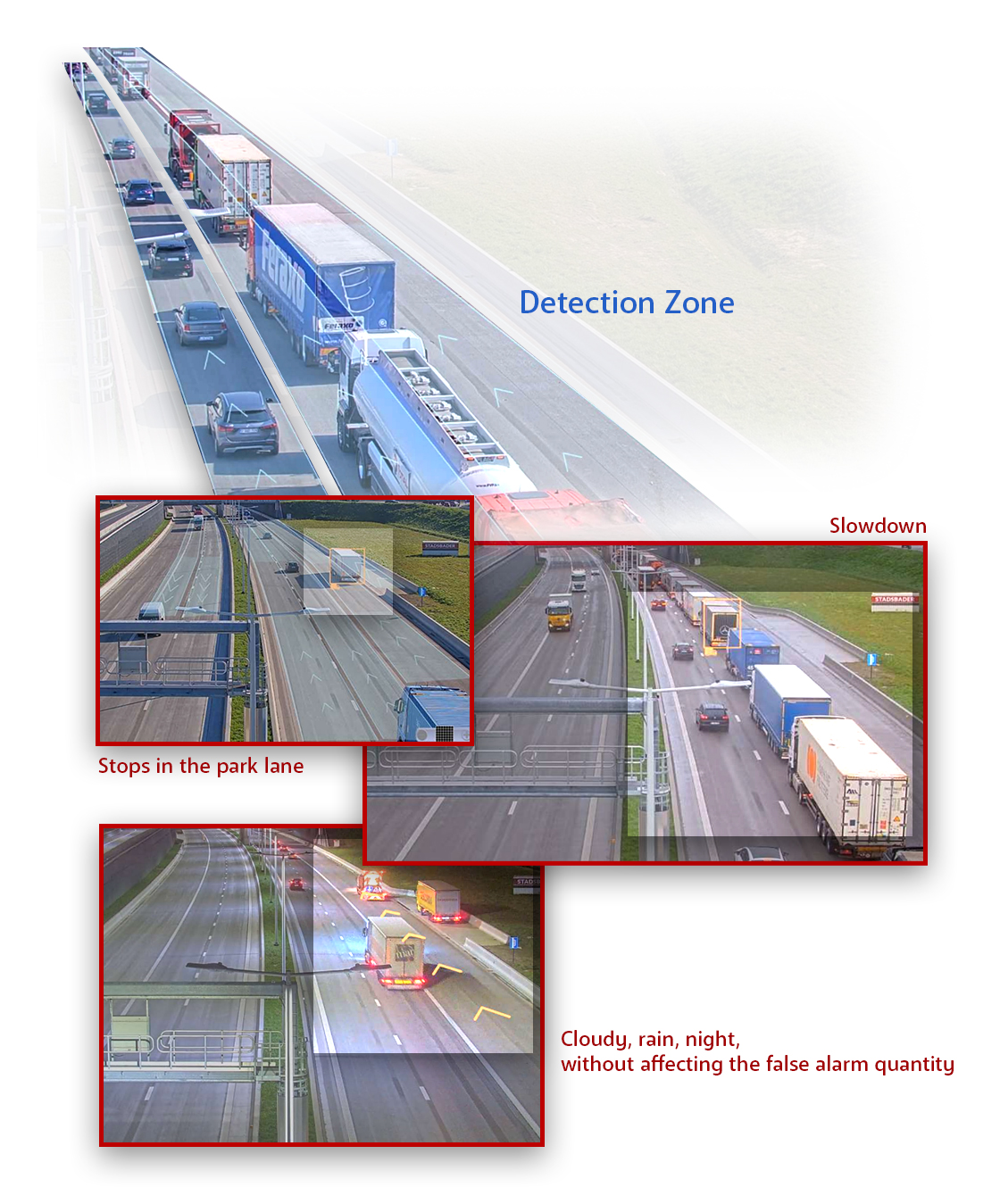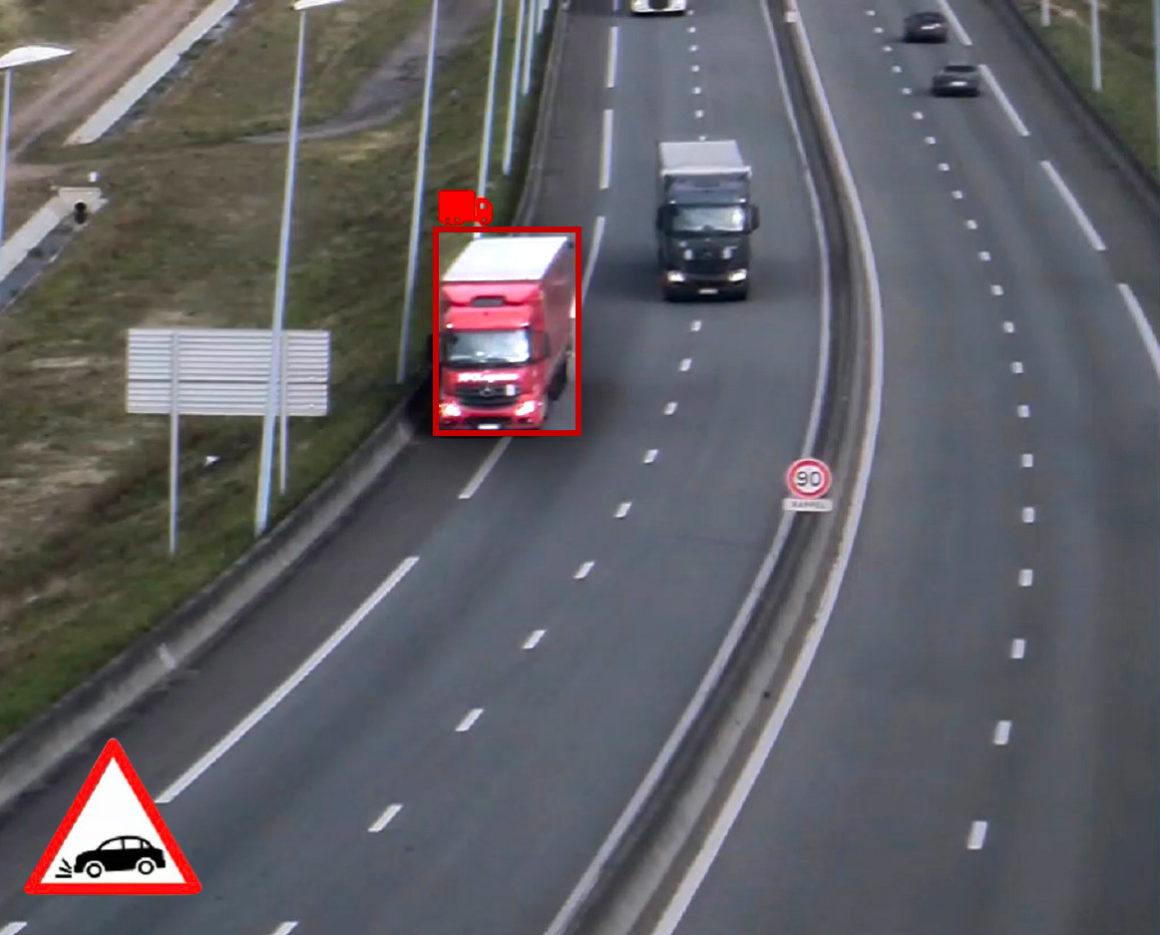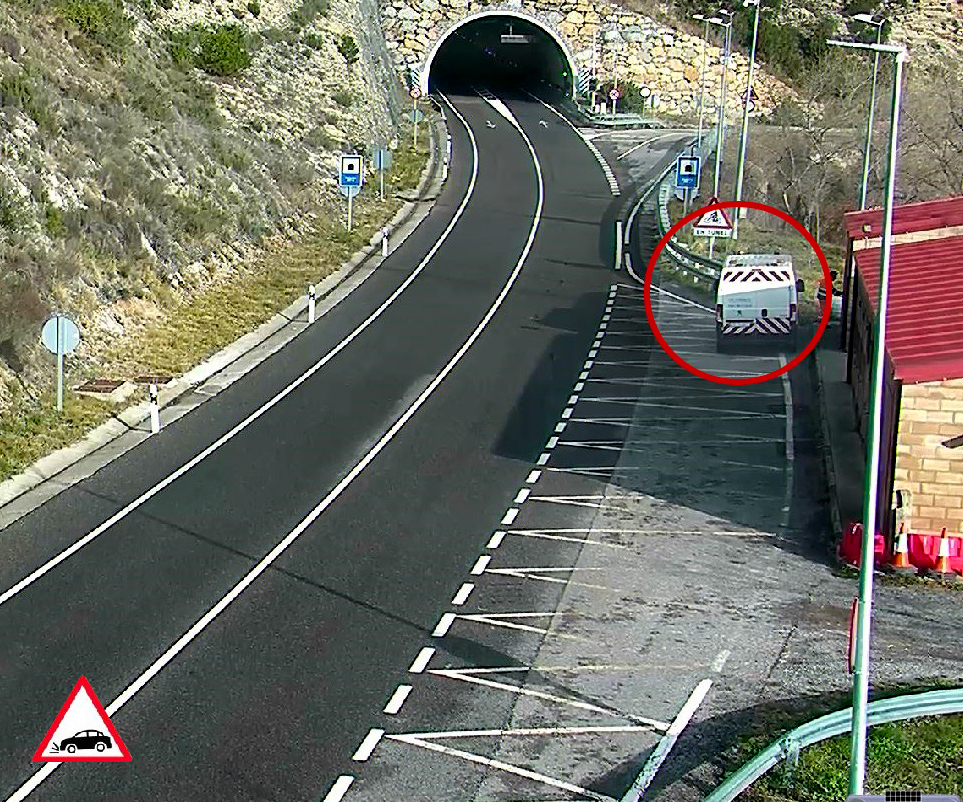 Deep Learning
The unique combination of edge detection and Deep Learning capabilities, makes the Citilog solution a cost effective and trustworthy answer to the challenges operating Highways and Expressways. The uniqueness of Citilog's Applied Deep learning is the ability to run a specifically developed neural network targeting at eliminating false positive detections.
Our offering
We cover all key aspects of video related needs of a traffic management centre, with products ranging from dedicated sensor packages to full turnkey solutions.
The Citilog solutions can be implemented on existing CCTV-systems or new camera infrastructure and run both as a server-based implementation or as an on-board camera solution.
Our experienced Customer Success Team offers advice and worldwide support before, under and after the implementation.