From inductive loops replacement to multi-users detection
Above ground technology and stop bar detection for traffic control is a well-established technology in most regions of the world, as a replacement of inductive loop detectors.
Going beyond loop replacement, Citilog video analytics are able to bring more value to city traffic management: from accurately measuring queues at intersections for enhanced traffic optimization, to gridlock prevention solutions by monitoring the center of intersections.
Citilog CT-TE Analytics also offers additional values to include in the traffic control strategies not only the detection of vehicles but also other users, starting today with the pedestrians and tomorrow with all the new users of the multi-modal mobility plans each city is implementing (e-bikes, e-scooters, autonomous or semi-autonomous vehicles, etc…)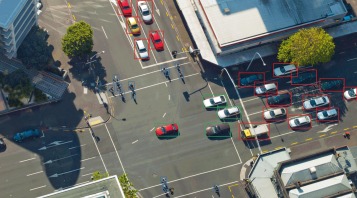 Build your Traffic Efficiency solution
A traffic efficiency solution is built around an analytics module, Citilog CT-TE Analytics, and a physical or a digital interface with a traffic controller.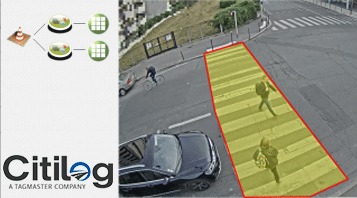 Flexibility
Citilog's Traffic Efficiency solution provides the flexibility to be implemented on a wide range of cameras, allowing you to choose the best camera for your particular context.