Citilog CT-Center is the central software component for the Citilog Incident Management solutions. It is a powerful tool for configuring, administrating and maintaining the analytics.​
CT-Center is also a platform for a full turnkey incident management system.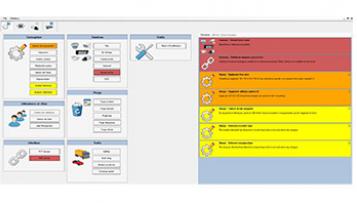 A comprehensive platform for turnkey Incident Management solutions.​
Simplifying integration through turnkey solutions
The efficiency of traffic control centers operation depends on proper system integration. This is the reason why Citilog CT-Center was conceived to integrate the important components of a traffic and incident management system: from network cameras, recorders using Citilog CT-Recorder, video wall using Citilog CT-VideoWall Controller to other analytics that complement our offer, such as License Plate Recognition or Dangerous Good Detection.
The incident management system can be fully operated using CT-Center and operator interface Citilog CT-Center Client. However, CT-Center also includes Citilog CT-SDK, a set of open protocols to easily integrate with SCADA, ATMS, Video Management Systems or any other 3rd party traffic management solutions. The simplicity of the protocol implementation and its comprehensiveness save integration cost and reduce project lead time and risks.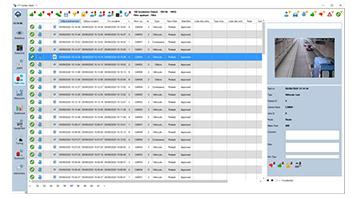 For a seamless system implementation
Citilog CT-Center is designed to facilitate and automate the configuration and fine tuning of Incident Management solutions. It is a scalable tool and will be efficient whether your system operates on tens or hundreds of cameras.
In addition to the analytics configuration features, CT-Center comprises elaborate inter-camera intelligence that enables customizing the system responses in the most efficient way in order to adapt to the specific day-to-day requirements of any traffic control center.​
Operating in a safe and secure environment
From user management to intuitive dashboards and cybersecurity features, CT-Center lets you operate the analytics solution in a safe and secure manner. Incident management is a key component of traffic operations. Maintaining the performances of an incident management system over the years is therefore crucial to ensure the efficiency of a traffic control. CT-Center offers a suite of maintenance tools and functions that benefits from the feedback of 25 years of field experience.​
Specifications
Can be:
Installed on any Windows-operated computer or Virtual Machine
Seamless operations
Citilog's Incident Management solutions can be operated on a daily basis by traffic operators using Citilog CT-Center Client Graphical User Interface, which operates with Citilog CT-Center.​