CT-Center Client is the Citilog's system operation software for Citilog's Incident Management solutions. Designed for and by traffic engineers and based on over 25 years of experience, it allows day-to-day operation of incident and traffic management intuitively and efficiently. Traffic operators can focus on what matters the most.​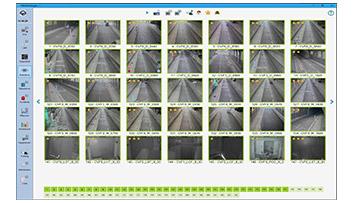 A traffic-centric Graphical User Interface for day-to-day Incident Management solutions.​
For seamless operation of the traffic and incident management system
Citilog CT-Center Client has been designed by and with traffic operators to facilitate the operation of Incident Management and Traffic Management systems. It is a scalable and adaptable system conceived to be efficient whether your system operates on tens or hundreds of cameras. When managing traffic and particularly incidents and accidents, timing is everything. CT-Center Client has been engineered to optimize the critical cycle of incident detection, visualization, analysis and response.
Specifications
Can be:
Installed on any Windows-operated computer or Virtual Machine
A video-centric GUI to the service of efficient operations
Because a picture is worth a thousand words, CT-Center Client is a video-centric tool. The information is presented in a simple and synthetic manner which facilitate the decision-making process, especially under the stressful environment of incident management. Citilog's Incident Management solutions can be operated on a day-to-day basis by traffic operators using CT-Center Client Graphical User Interface, which operates with Citilog Citilog CT-Center.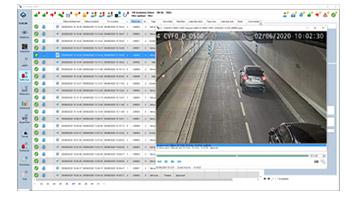 Maintaining performances for operators
Maintaining the performances of a video analytics system over the years is paramount to ensure that the information presented to traffic operators is accurate. CT-Center Client offers tools to record events and data in order to operate with the highest accuracy and consistency over time.
A fully customizable GUI
Because traffic operations are always specific to the country, the road infrastructure monitored and the traffic control center organization, the graphical user interface of CT-Center Client can easily be customized and tailored to specific operational needs. This includes the look-and-feel of the interface but also, and most importantly, which alerts, alarms and data are to be presented to the operators. This is crucial in order to ensure that operators can efficiently identify and manage traffic incidents and accidents.