The main benefit of the Citilog CT-Cloud platform is a very simple and easy way to access traffic statistics : install Citilog CT-TS Analytics on your cameras, connect the cameras to CT-Cloud and immediately start collecting and sharing the traffic data.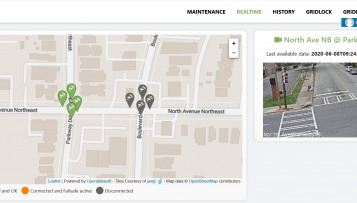 CT-Cloud: a straight-forward and cost effective solution to collect, visualize, analyze and share traffic data.
A powerful yet easy to use platform
Citilog CT-Cloud starts collecting traffic data as soon as it is connected to traffic sensors. The platform offers a map view of all sensors connected and a quick and easy access to traffic data from a particular sensor or group of sensors. Optionally it shows snapshots of video-based sensors such as CT-TS Analytics.
Displaying real-time or historical data is easy, as well as comparing data from different periods of time. The dashboard and GUI can be customized for specific projects and use cases.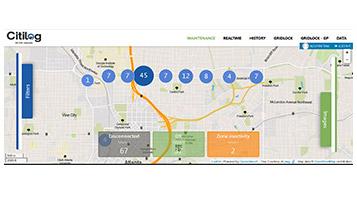 Edge detection & cloud platform: The easiest route to traffic statistics
The edge detection consists in onboarding CT-TS Analytics into an Axis camera. This solution is cost effective as it reduces the installation and cabling cost but also is a lot easier to implement compared to server-based analytics. Combined with a cloud platform that stores and display traffic data online, it becomes a particularly easy and time-efficient deployment.
Edge detection & cloud platform: The easiest route to traffic statistics
CT-Cloud can collect traffic statistics from a variety of traffic sensors but also any kind of data as it is an open-data platform. It is possible to complement the traffic data with other data coming from open-source or private source. Combining data opens endless possibilities to better understand traffic and other traffic-related issues in cities in general and in Smart City projects in particular.
Supported features
Traffic statistics
Vehicle counting
Vehicle classification
Average speed
Occupancy
Levels of service
Gridlock detection